So you have the basics of your home in place, walls painted (or papered), flooring laid and furniture arranged. Now it's time for the details to make it feel really like home.
For me one of the best things you can add to your interior to make it instantly feel more homely is greenery.
Aside from looking great, the benefits of having plants in your home is huge. Research shows that plants improve air quality by removing toxins and pollutants.
Add to that, plants can reduce the symptoms of colds, flu and coughs by as much as 30%, by increasing humidity and reducing dust particles. Good news for allergy sufferers.
But there is not just physical benefits, plants have been shown to have psychological benefits also. Plants have been credited with relieving stress, promoting calmness and even lowering blood pressure.
And if that doesn't convince you to get some greenery, then maybe enhanced cognitive function will sway you. Yes plants have also been attributed with improving memory and concentration as well as heightening attention, is it any wonder companies hire plants for their office spaces?
Ok! Enough of the sciencey stuff, back to the fun bit.
Plants are a really useful decorating / styling element in a space. They work with every decor style and with so many shapes, sizes and textures, there will always be a plant to fit your needs.
Not only that, it offers the opportunity to reuse old bowls or pots or other containers as possible planters, there's no limit to what you could turn into a planter (hmmm a future post idea to store away!!)
And like most things related to interior design , plants to have trends. En vogue at the moment are Fiddle Leaf Figs and cacti, but don't follow trends, buy what you like and what catches your eye.
For me personally, I would have loads of plants.
Now don't get me wrong I am not green-fingered by any stretch of the imagination and have suffered many (and I mean many) a frustrating time with plants dying. I have had a recent Angel Hair Fern casualty and another one looking a bit peaky 😦
But I try, and that's what counts, right?
Not convinced?? Sounds like another chore to add to the list, then take a look at the below and tell me you still don't need plants in your life!!!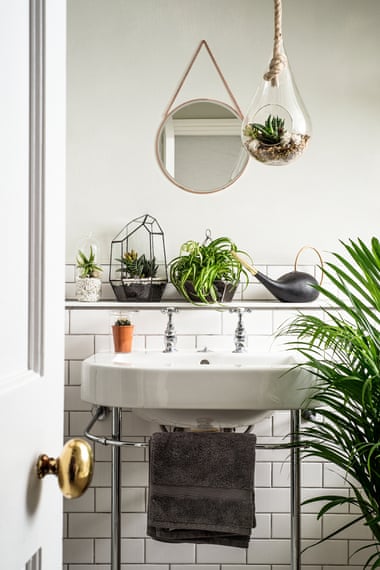 And if you still need convincing or inspiration then swing by my pinterest board 'Plant Life' for more yummy pictures.
If not sure what to grow where, ten talk to your local nursery for help and advice.
Happy growing people 😉
XO XO