I have a real design crush at the moment on Shibori. What is Shibori?? I hear you asked.
Shibori is the centuries old Japanese art of resist fabric dying. By tying, stitching, folding and twisting the fabric (usually cottons, silks and hemp), and dipping into dye, various planned out patterns are created. The choice of technique was dependant on the type of fabric and the pattern to be achieved.
That means there are any number of pattern variations that can be created.
Now you can get it in many different colours, but I really like the more traditional indigo dye. Indigo was one go the first main colours utilise by the Japanese.
Indigo is a plant (actually from the bean family) based dye so it it is completely natural.
The Indigo plant (Indigofera Tinctoria) is found in Asia and some parts of Africa.
To extract the Indigo dye, the leaves are harvested, crushed up, mixed with water, oxidised, then boiled down into a thick paste. This paste is then dried out in shallow trays leaving solid flakes.
Isn't that blue just stunning??
These flakes can then be ground down into a fine powder.
Now back to the Shibori….
As this is dyed pieces of fabric, it means it can be applied in several ways within an interior.
Here are few to get you inspired:
1. As cushions, obviously
2. As kitchen textiles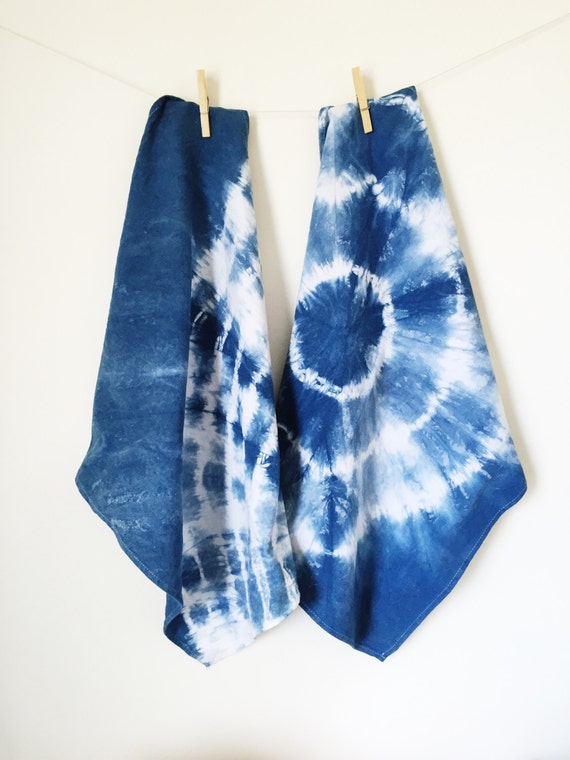 3. Table linen
4. Go bolder, on the walls
5. or smaller on the walls
6. On the bed
7. For the floor
8. The versatile throw
How gorgeous is Shibori?? If you need more inspiration then check out my Shibori board on Pinterest.
And if you are feeling creative then there are many tutorials online with instructions on shibori dyeing. here are some links to check out:
Design Sponge – Shibori Designs 4 ways
Sensational Shibori!!!
XO XO